October 23 history blog post: One of a series of short essays to provide the cultural, political and geographical context for the 1766 travelers.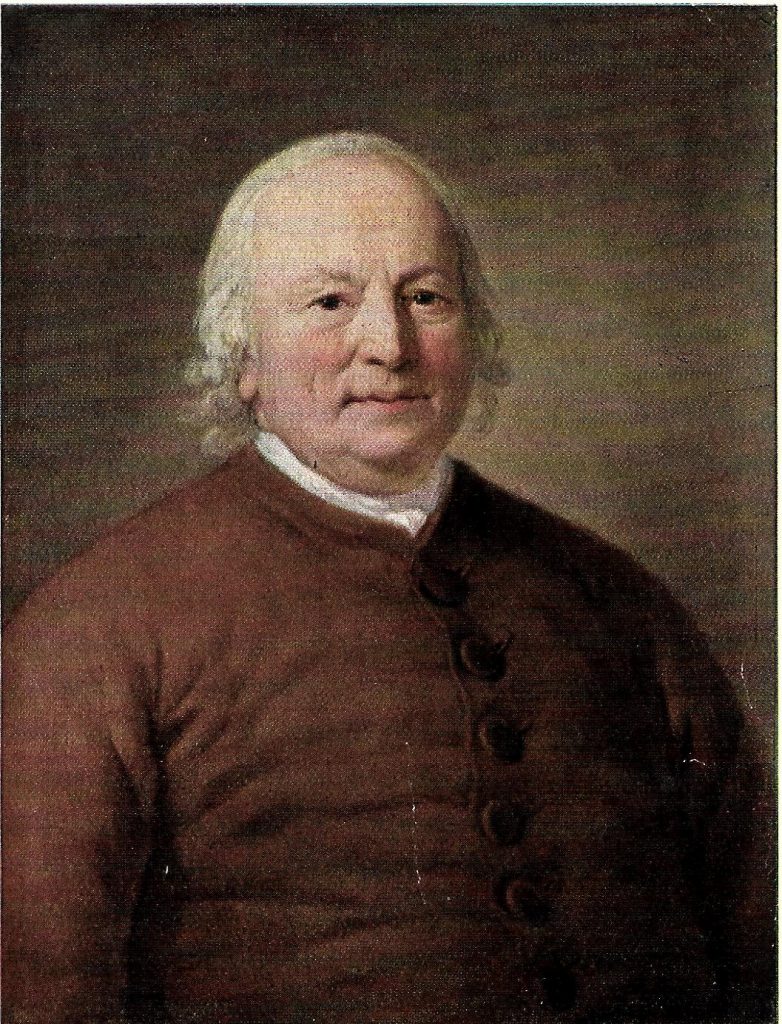 In 1751 Moravian leaders met in London to discuss an offer from the Earl of Granville to sell them land in the colony of North Carolina. They decided to accept the offer so that they could establish a community where they could practice Moravian ideals on land that could not be taken from them, which had happened to them in Europe. They also hoped the land would help them produce revenue to help finance the church's activities throughout the world.
Bishop August Gottlieb Spangenberg and five Brethren came to North Carolina in 1752 from Bethlehem to find a tract of land suitable for establishing a new Moravian settlement. They first went to Edenton, where they met with Francis Corbin, Lord Granville's agent. They then traveled west, accompanied by William Churton, Lord Granville's surveyor. They traveled through much of the western part of North Carolina before turning back east toward the Yadkin River. They selected nearly 100,000 acres at "the three forks of Muddy Creek."
Spangenberg described the land in his journal: "This tract lies particularly well. It has countless springs, and numerous fine creeks; as many mills as may be desired can be built. There is much beautiful meadow land, and water can be led to other pieces which are not quite so low. There is good pasturage for cattle… and there is also much lowland for raising corn, etc."
Spangenberg named the tract Der Wachau in honor of Count Nicholas Ludwig von Zinzendorf's estate in South Austria. When writing in English, they used the Latin form of the name, Wachovia. Peter Jefferson's 1755 map of Virginia and Maryland (and parts of Pennsylvania and North Carolina) shows "Wachaw," as does a 1755 map drawn by British surveyors.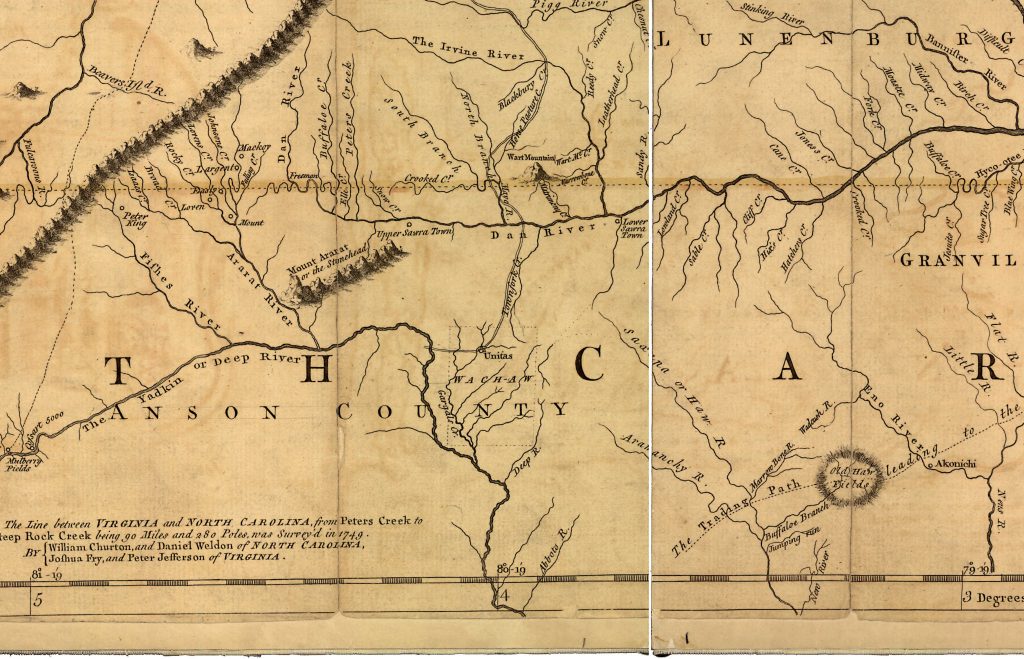 The purchase price for the land was a down payment of 500 pounds and an annual quitrent (lease payment) of 148 pounds, 9 shillings and 2-½ pence. A land company was formed to sell 26 shares to raise the necessary funds for purchase. Each investor also received 2,000 acres in Wachovia. Eventually, almost all the initial investors or their heirs turned their land over to the Moravian Church. Two investors actually came to live in Wachovia. Johannes Leinbach built on a lot he had purchased, and Traugott Bagge came to Wachovia in 1768 to manage the community store in Bethabara and later managed the community store in Salem.
Virginia S. Hart A'75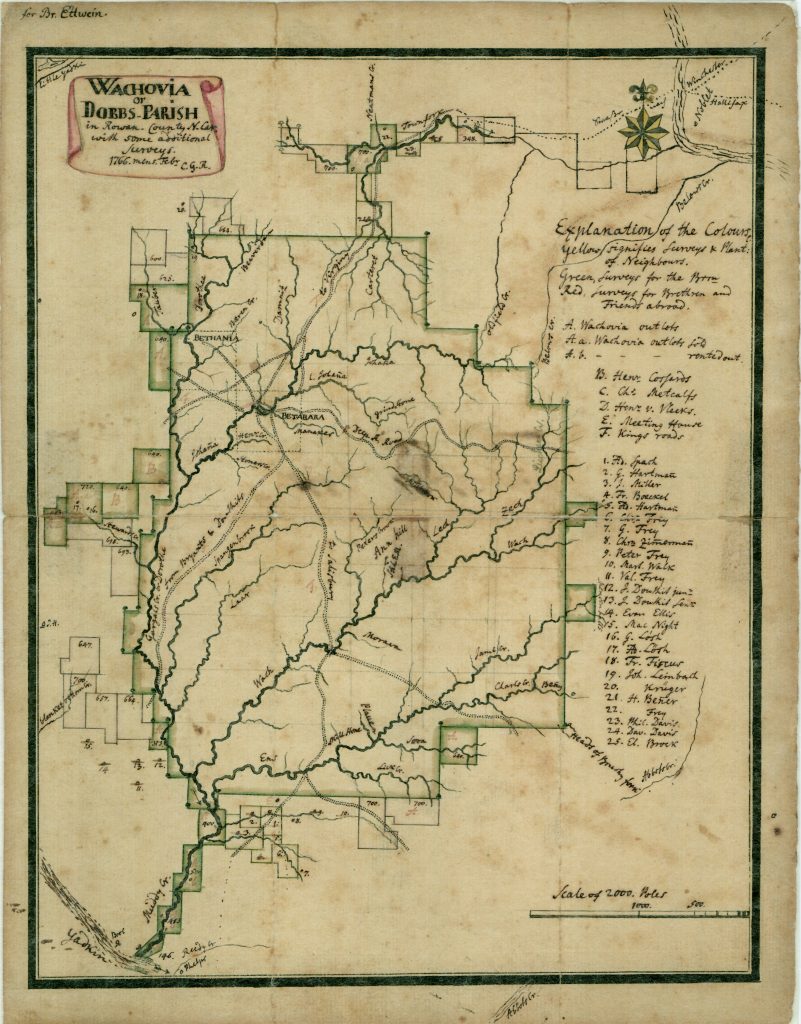 Resources:
C. Daniel Crews and Richard W. Starbuck, With Courage for the Future: The Story of the Moravian Church, Southern Province
Adelaide Fries, Forsyth: The History of A County on the March
Adelaide Fries, ed., Records of the Moravians in North Carolina, Vol. 1, 1752-1771